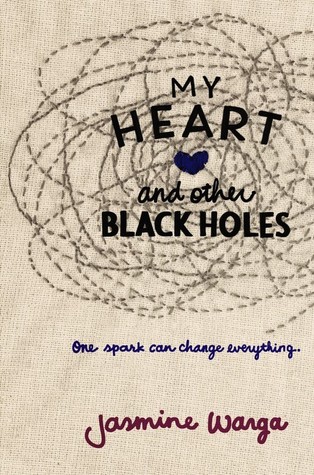 This book is damn near perfect!
Aysel (pronounced Uh-zell; rhymes with "gazelle") is living in the dark shadows of the terrible thing her father did three years ago. Afraid of what might become of her, she seeks the help of a suicide partner from the internet, someone to make sure she doesn't flake out. This is where she meets Roman, a boy haunted by a family tragedy. But as Aysel learns things about herself, she begins to have doubts about their suicide pact and wonders if there is a way to save both of them.
As the story progressed, I fell in love with the two main characters. Aysel has this quirky and observant personality but it was apparent that underneath, she hides her vulnerability and apprehension. Roman is this skeptic and snarky boy with a past that he obviously regrets. Their relationship got off to an amusingly rough start, and it was so easy to dive into the story and find out more about them.
For me, their relationships with their mothers are two of the tearjerkers in this book. Roman's mom is genuine, affectionate, and caring, making me choke back tears as their pact draws to a close. Aysel's dysfunctional connection with her mother made me ache with that single scene towards the end of the book.
The blurb says that this is a story about the "transformative power of love." And I guess that's my only criticism: I just wished that it tackled the kinds of love other than the romantic one. I wished Ms. Warga emphasized the significance of Aysel's family, friends, and her academic passion. Other than that, this book delivers a powerful message about the importance of finding that validation to keep battling depression. It doesn't matter if it comes in the form of a relationship, family, friends, ambitions, or even solely from yourself. The important thing is that you get there and it will be enough to give you strength to keep living.
Rating: 4.5 out of 5 stars