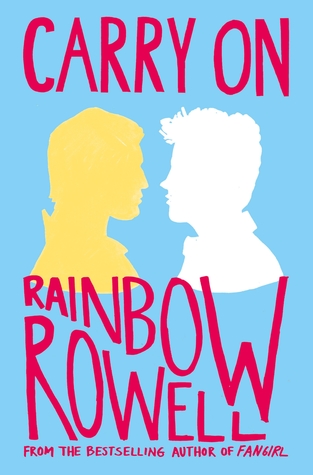 When I read Rainbow Rowell's Fangirl, I fell in love with the fiction within the fiction. I was interested in Simon Snow's world more than I cared for what happened to Cath and Levi. I wanted to get the full-course meal that is Simon and Baz rather than mere taste tests.
This is why I can't understand why it took me two weeks to read this. I thought I would just blaze through this book and devour it like a madman. But I didn't. It lulled me to sleep a few times in the beginning. Literally. I dozed off with my tablet in my hands that I almost missed my ride home. But when I passed the 50% mark, it became both entertaining and funny.
Rowell (as usual) writes with a distinct voice that resonates with the young, carefree, and ambitious. The way that this book is written in multiple points of view really helped the reader catch up with this magical world (given that everything takes place during these kids' last year in school). Each main character is memorable and on point yet displayed flaws that felt real. They were funny, witty, and charming. Very charming.
But…
I've seen this world before. I've seen in it in other books and multiple films. I know that this is created to read like fanfiction and all but I just felt like this isn't a fresh take on the overdone theme of Chosen Ones. There was no new angle, no refreshing bursts of originality. The characters are the only thing it has going for it, especially Simon and Baz's delightfully written dynamic. Other than that, I think this is just another one of those Harry Potter fanfics you could find anywhere.
Note: I received a free copy of this book from NetGalley in exchange for an honest review
Rating: 3 out of 5 stars